'F is for fox'


It's Thursday, well actually, it's Sunday October 31st, and I would like to revise my F-post for Mrs. Jenny Matlock's Alphabe-Thursday - Round 2. Suddenly, yesterday, Saturday October 30th, I could get online with my home computer after more than a week of running to the public library to post.
Photo Copyright Christina Wigren
Thank you for visiting this meager F-post and I hope you will come back to see what I had originally thought of writing about.
What I wrote earlier here:"This week's letter is 'F', which has fabulous possibilities. But since I am posting from the Public Library I will keep this short and sweet:" does no longer apply. But still, my F-word is

FOX

.
Here are some little foxes that I found at my daughter's preschool/kindergarten:
Photo Copyright Christina Wigren
I would have liked to have wrtten a poem or a story about foxes for this post. But the letter F will come again. Next time I will be better prepared. I would like to talk about a mystery novel with an unusual slant. It is a novel where foxes get a word in. Take a look at Rita Mae Brown's mystery novel
Outfoxed
.
Rita Mae Brown has written a whole series of mysteries starting with this first novel with the fun title,
Outfoxed
, where foxes, dogs, horses, birds and even a cat work together to solve the murder of a member of the hunt club. The hunt club is the small world into which the reader is drawn and will try to guess who the killer is. Instead of closed chambers, the setting is the outside landscape of the Virginia countryside, and the human characters are on horseback (when they have not fallen off ). And since the author, Ms. Brown is an accomplished horsewomen, there is a lot to be learned about horses, hounds, riding and foxhunting as it is practiced in Virginia. (It makes me wish I could ride!)
The dogs and foxes can talk and understand each other. The horses too. But They don't talk directly to their humans. They tell the humans what they know about the murder without uttering a word directly to them. A fun book to read if you like a good mystery.

Thank you for visiting.
Anna
(Sara Cat wanted to do this review. Sorry Sara, you can do the next review!)
To see other posts about the letter 'F', please click
here
.
First Commenter:
Natasha
of
5 minutes for me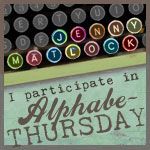 Order it here if you live in the UK:
Order this book
here
if you live in Sweden or Scandinavia:
Order ir here if you live in the US:
Order this book
here
if you live in Sweden or Scandinavia:
Disclaimer: I am an Amazon Associate and would get a small reward if you order you book from here. I am not affiliated with Ad Libris and would not receive anything from them if you order your book from them I offer this link because books are expensive in Sweden. This is a less expensive way of purchasing them than if you would pay for shipping to Scandinavia from Amazon. I know. Been there. Done that.